2018
The Mile-Long Opera
I Took a Nap in Your Eyes
2017
Rochambeau
The Mile-Long Opera (2018)
A citywide public engagement project, brings together 1,000 singers for performances on The High Line, October 3-7, 2018. An ambitious, collective choral work that shares personal stories from New Yorkers about life in our rapidly changing city. Set in one of the most dynamic public spaces for observing New York City and its multitude of intersecting lives, The Mile-Long Opera invites audiences to move in and out of groups of singers as they walk along the High Line. At the heart of the work is an extensive community engagement initiative that activates non-profit cultural organizations across all five boroughs.
Article about The Mile-Long Opera in The New York Times
Direction: Elizabeth Diller and Lynsey Peisinger
Composition: David Lang
Libretto: Anne Carson
Essay: Claudia Rankine
Assistant direction: Matthew Johnson
Music Direction: Donald Nally
I Took a Nap in Your Eyes
C24 Gallery, New York, USA
An 6 hour long durational piece performed during the show From the Cradle to the Boat at C24 Gallery in Chelsea. Peisinger stood in front of a camera, following the instructions of a photographers voice.
Rochambeau, 2017
The major theme of ROCHAMBEAU, named after the transatlantic ocean liner that carried Marcel Duchamp to New York in 1915, is artificial intelligence (A.I.) and how it transforms our lives. The most urgent questions we are looking at are; how can A.I. achieve a consciousness? How can A.I. turn from an object into a subject? How does A.I. influence its own creator - the human, biological intelligence? And - the overall questions remains; what are the possibilities, the beauty hidden in this new, virtual parallel universe?
Midnight (2016)
Premiered RADIALSYSTEM, Berlin
How can music be made to be visible? In the performance "MIDNIGHT", using a combination of sound art, dance theater and experimental musical theater Lynsey Peisinger and Tilman Hecker visualize four pieces by W.A. Mozart on stage. Mozart's music will not be heard, but rather seen: musical elements will be replaced by the movements of the performers, as well as, the use of video and lights, meanwhile a complete soundscape will accompany the course of the performance and will reflect the structural precepts of the musical score.
Direction: Tilman Hecker
Composition: Arno Kraehahn
Choreography: Lynsey Peisinger
Costume: Julia von Leliwa
Lighting: Scott Bolman
Video: Thilo Schmidt
Production photography: Lucie Jansch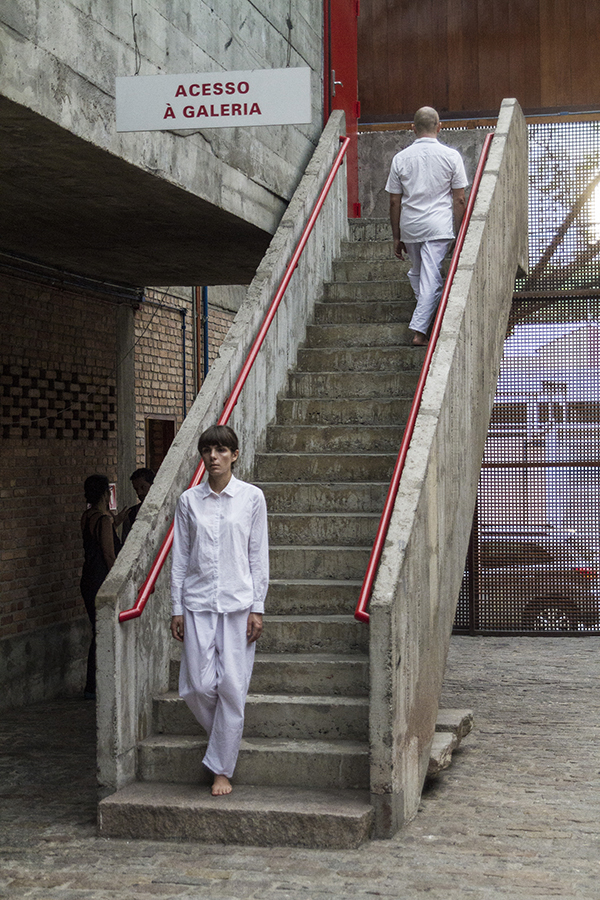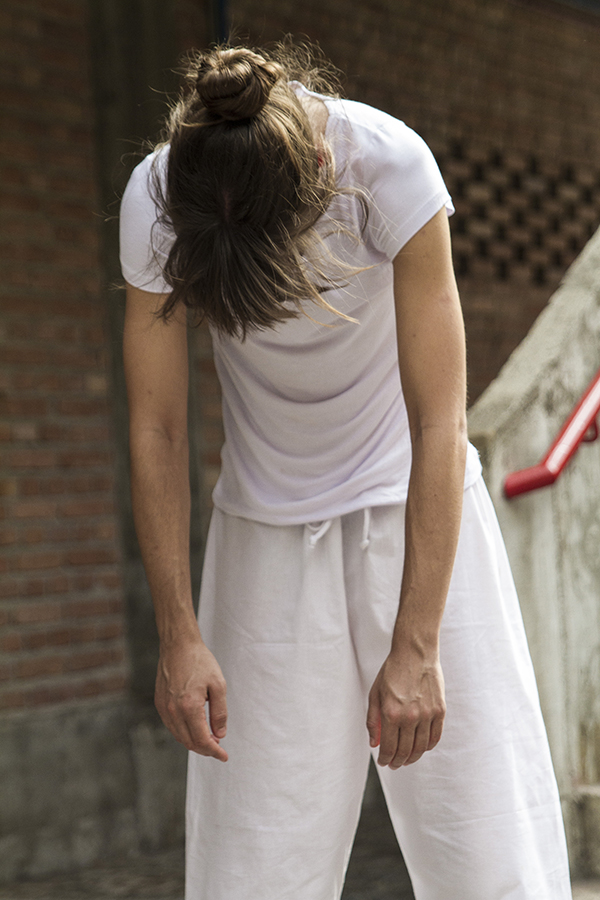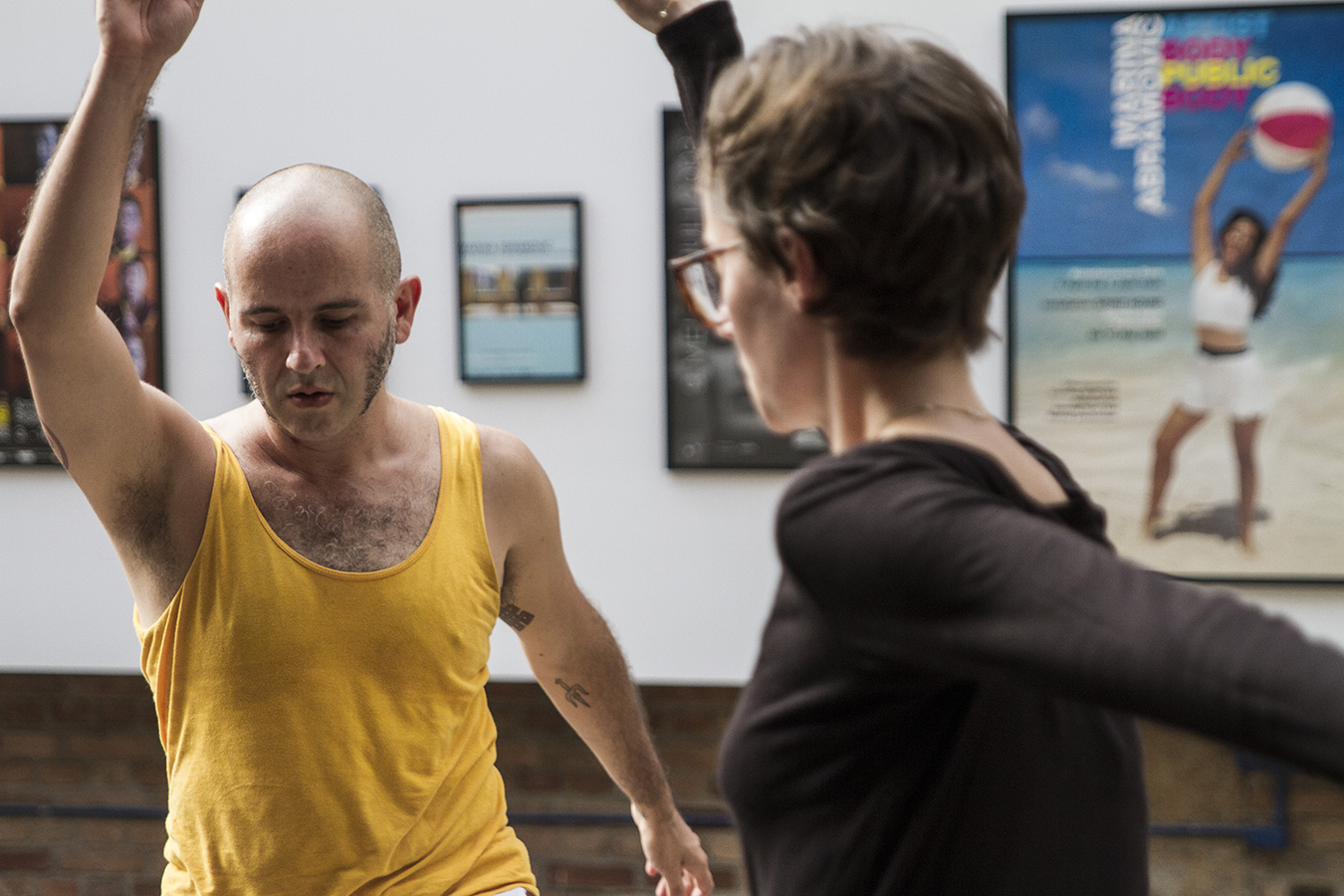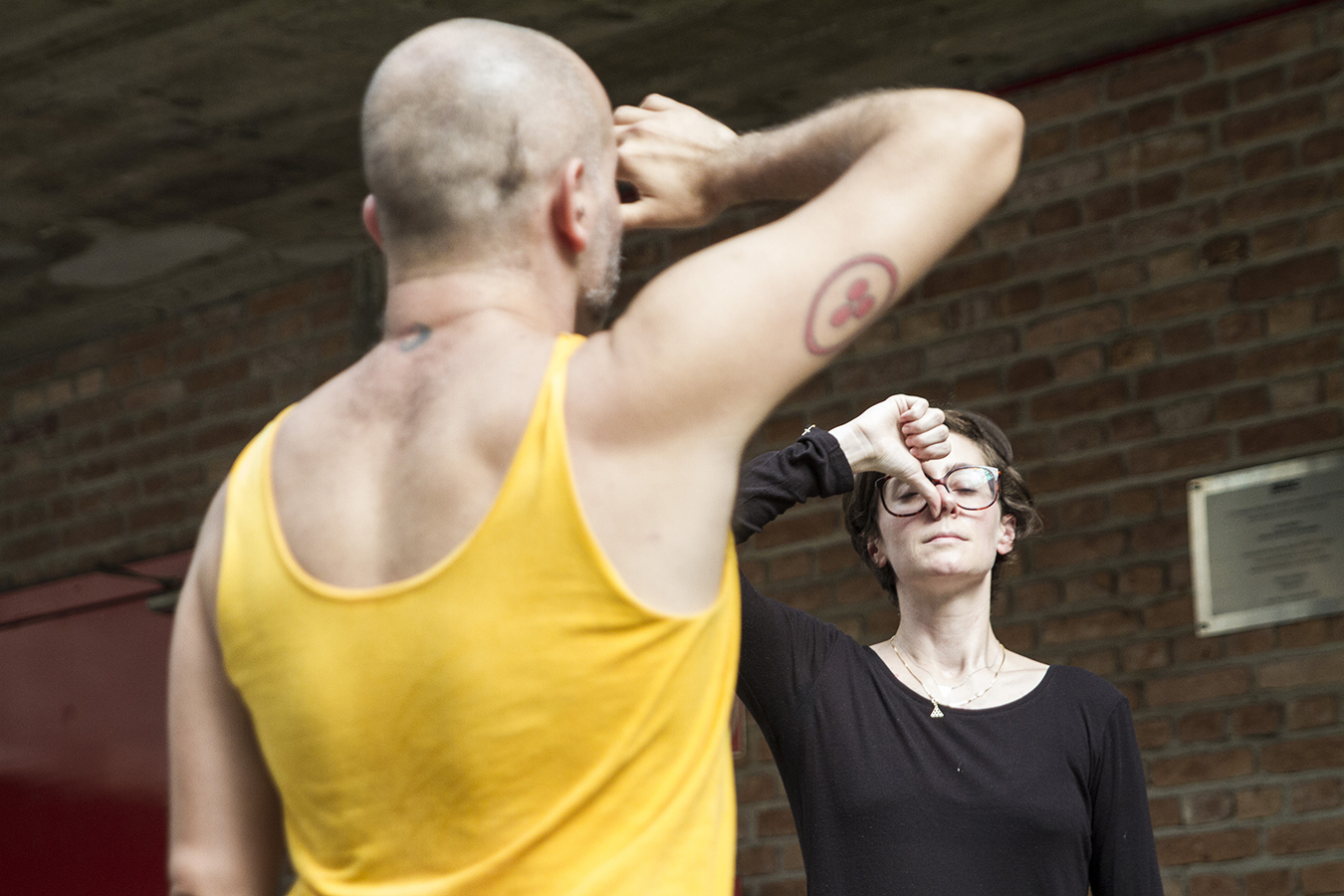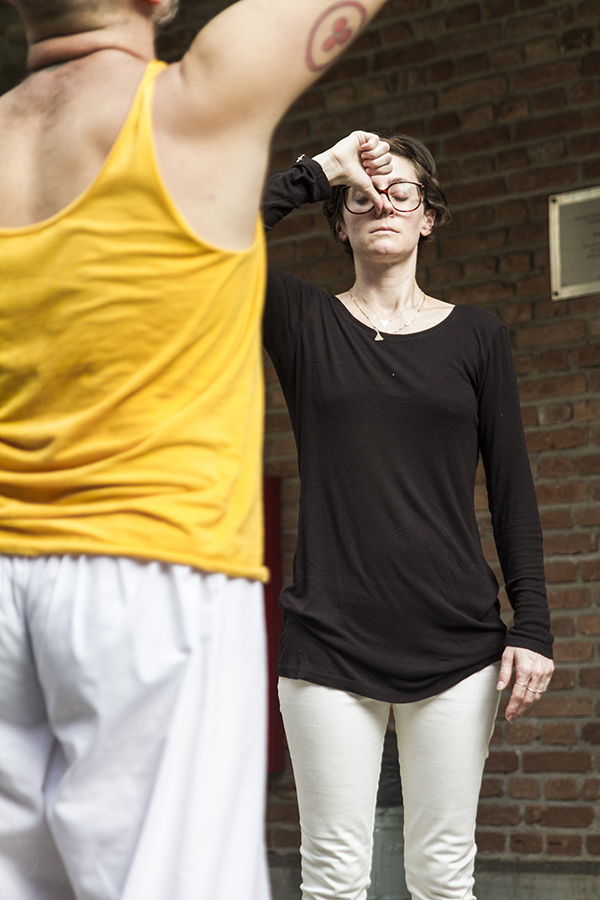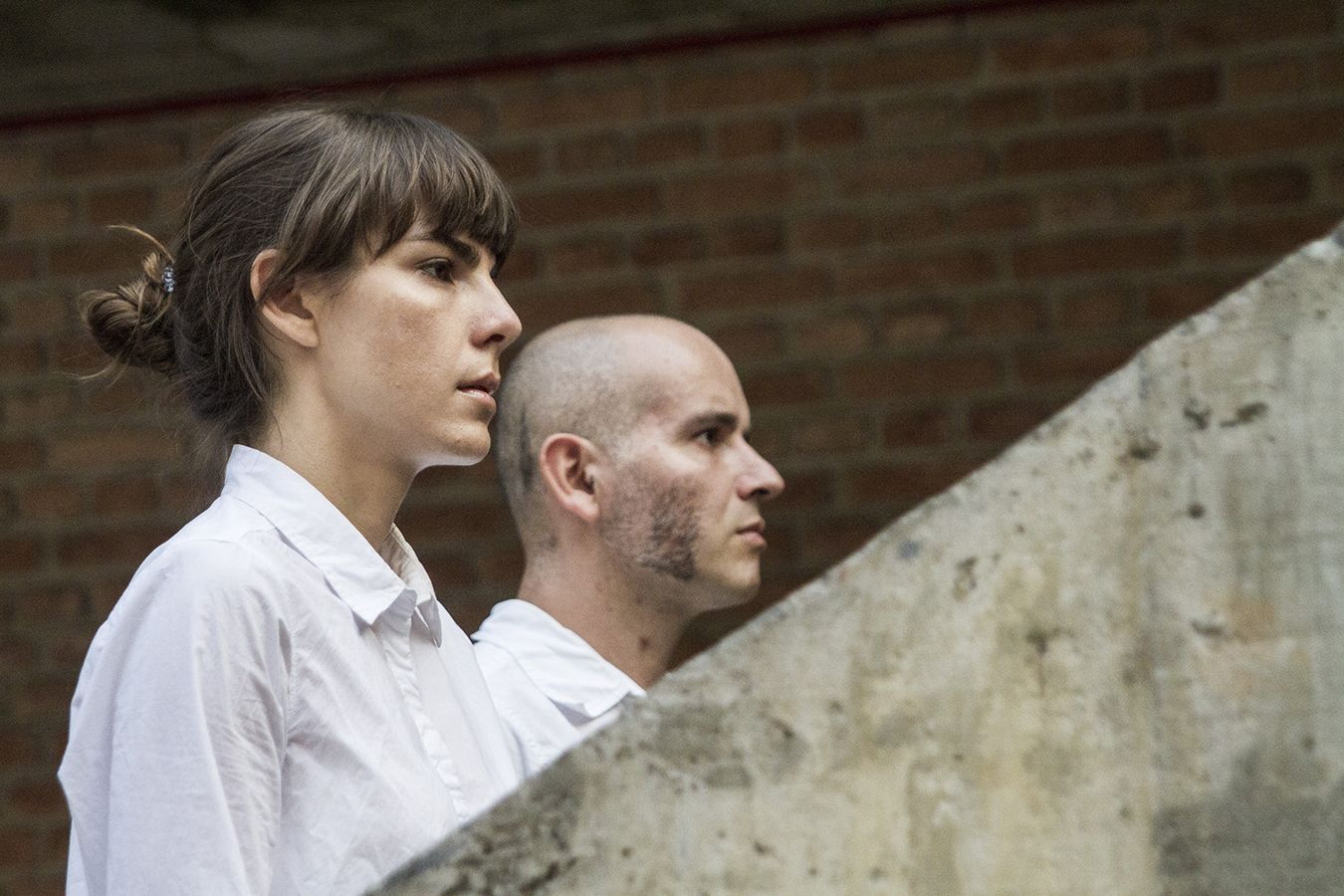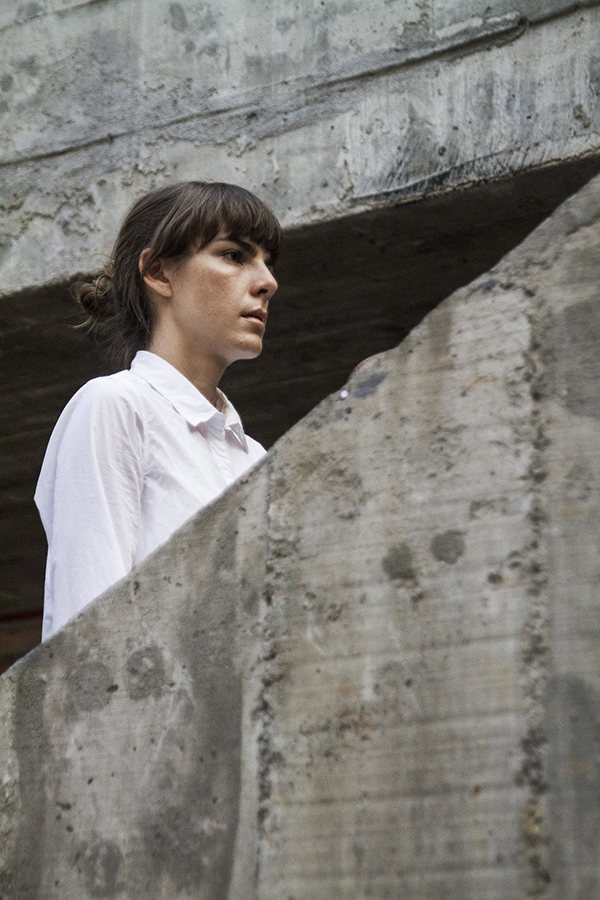 Untitled
Terra Comunal, SESC Pompeia, Sao Paulo 2015
Examples of Order and Disorder 2015
Terra Comunal, SESC Pompeia, Sao Paulo
With audience participation. Performed one time for six hours. When I arrive in a hotel room, I arrange everything in a certain way. Often in height order, with labels facing front etc. In this durational work, I arranged the public and put them in order and then in disorder.
I'm Doing What I Think You Want Me To Do, 2015
Terra Communal, SESC Pompeia, Sao Paulo
Each audience member received a piece of paper asking them to write down an action. I performed these actions in a non-stop sequence. They were written in Portuguese and I was interpreting what I thought they said.
Make Me a Poster of an Old Rodeo, 2015
Terra Comunal, SESC Pompeia, Sao Paulo

Solo work, performed two times for six hours each time.
This is a work about transience and constant movement.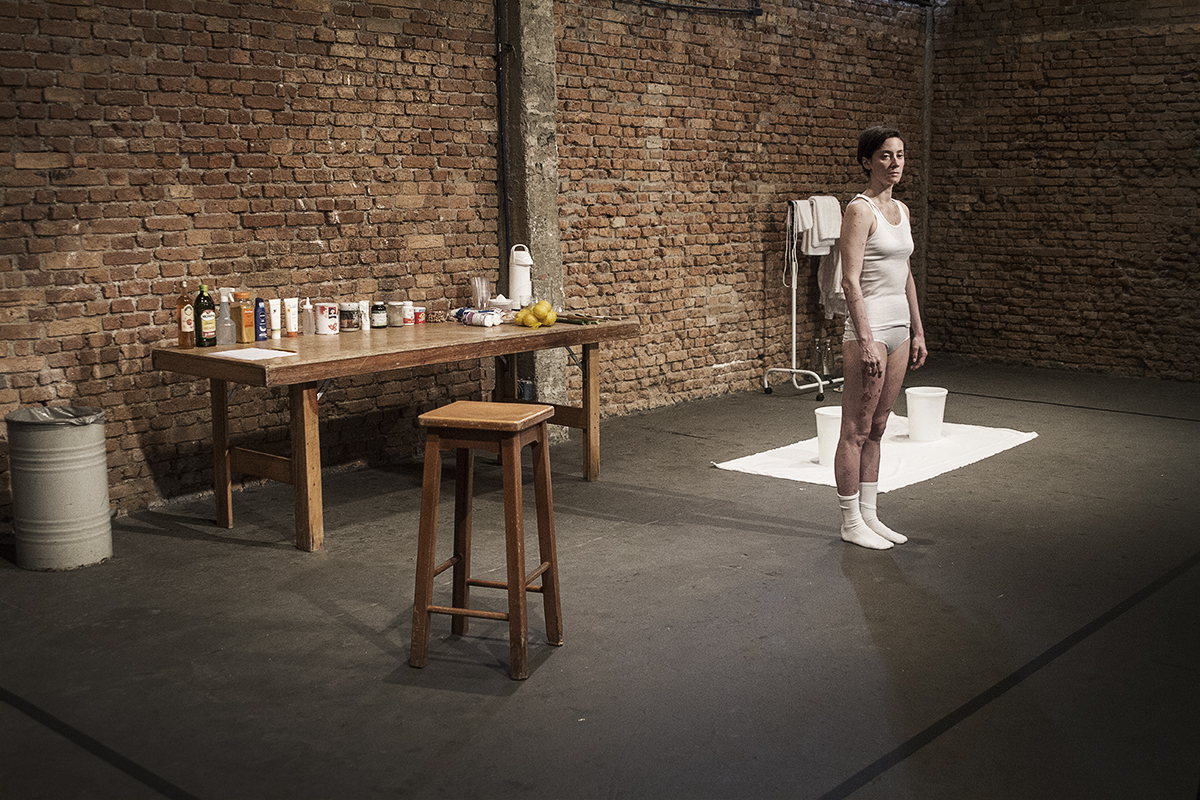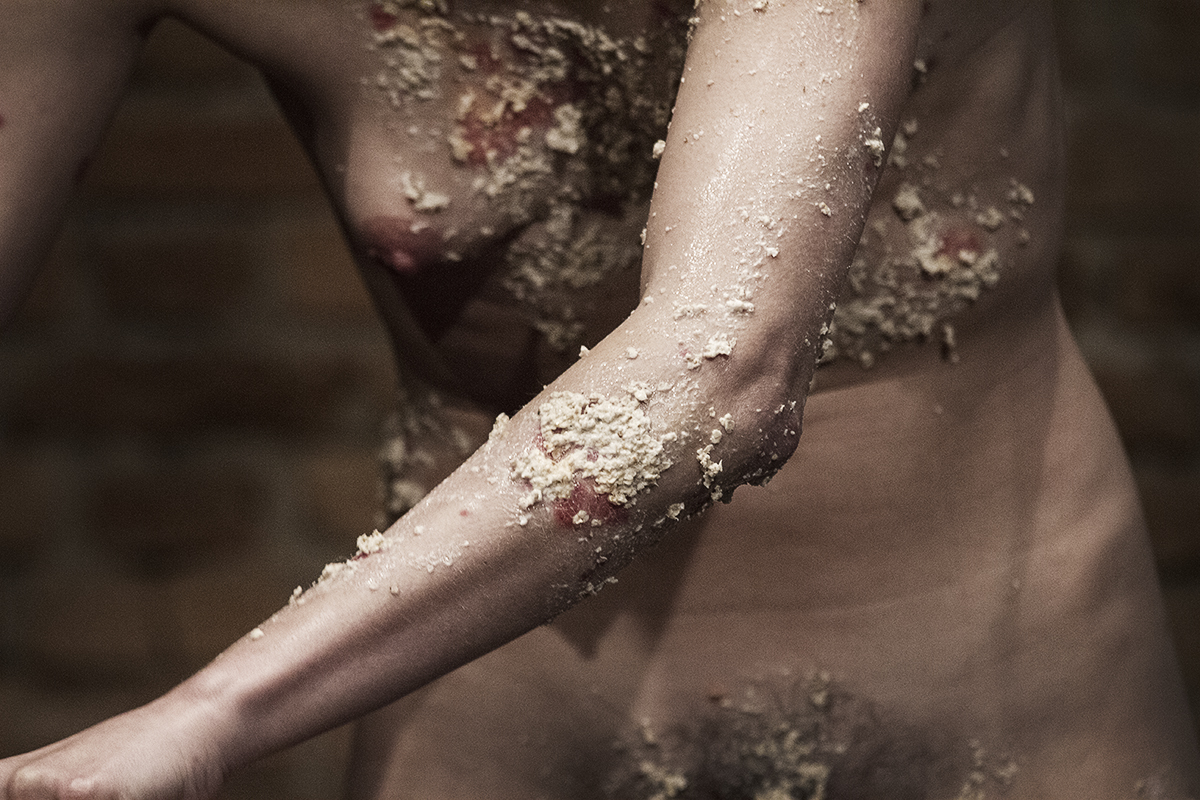 Underneath All This There is a River, 2015
Terra Comunal, SESC Pompeia, Sao Paulo
Solo work, performed for seven hours.
I have been dealing with skin disease for five years and this work is about the endless and obsessive cycle of trying remedies to cure it and them ultimately not working.
The Warm Sun, 2014
Performa Paco, Sao Paulo
Group work, performed one time for eight hours.

In a large installation resembling a funeral home, we sat, walked slowly, entered the coffin, disappeared and reappeared on an endless loop.
512 Hours (2014)
Serpentine Gallery, London, United Kingdom
Collaboration with Marina Abramovic

In Summer 2014, in a unique work created for the Serpentine, the internationally acclaimed artist Marina Abramović performed in the Gallery for the duration of her exhibition: 10am to 6pm, 6 days a week, attracting a total of 129,916 visitors. Creating the simplest of environments in the Gallery spaces, Abramović's only materials were herself, the audience and a selection of props. On arrival, visitors both literally and metaphorically left their baggage behind in order to enter the exhibition: bags, jackets, electronic equipment, watches and cameras were not permitted to accompany them. The public became the performing body, participating in the delivery of an unprecedented moment in the history of performance art.
In The Field, 2014
Fondation Beyeler, Basel, Switzerland
In The Field, 2014
Kunstfest, Weimar
Pillory, 2012
Hyeres
Shown as part of the fashion and photography festival at the Villa Noailles in Hyeres, France. A collaboration with The Stimuleye.
All photographs © Rene Habermacher.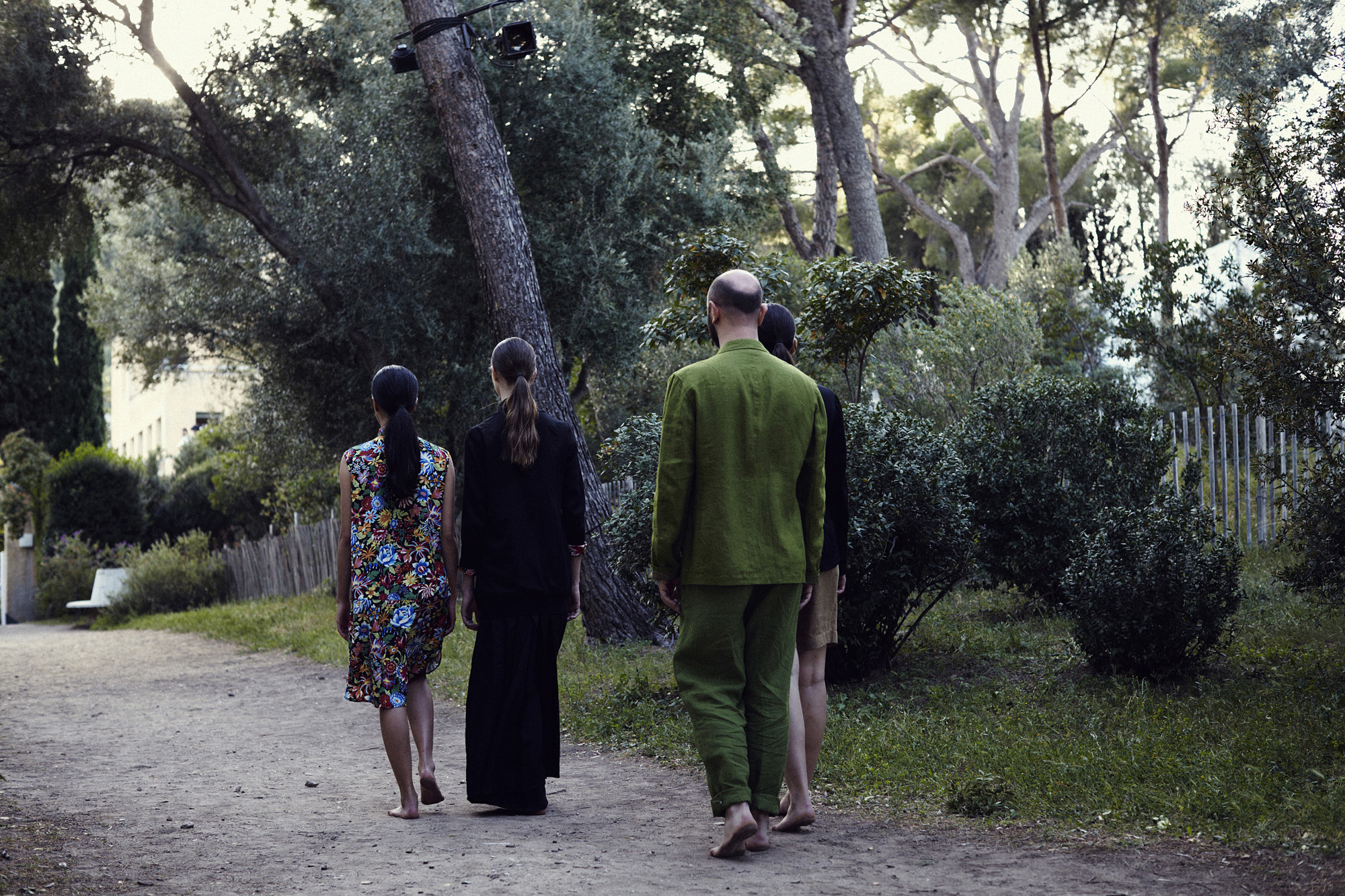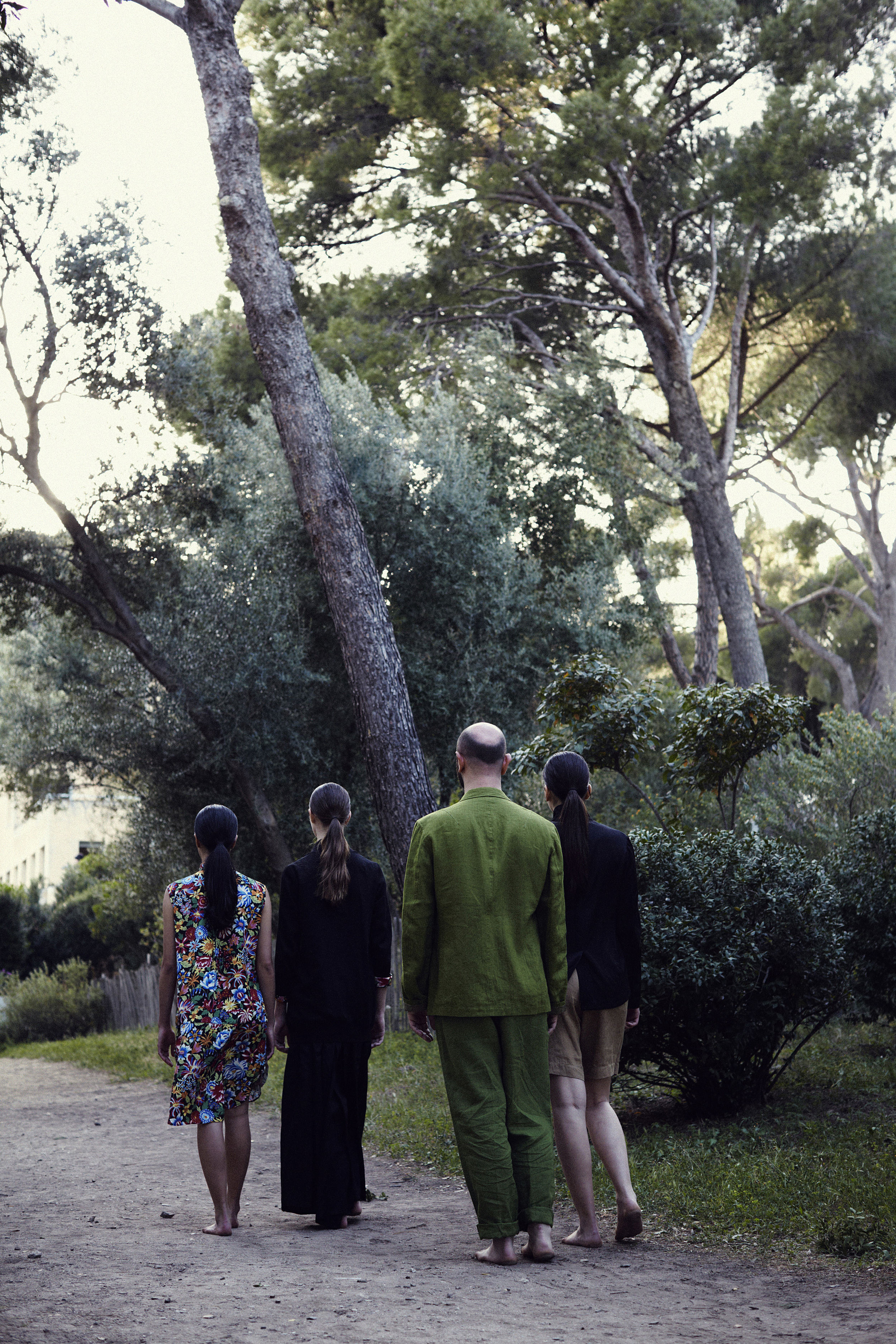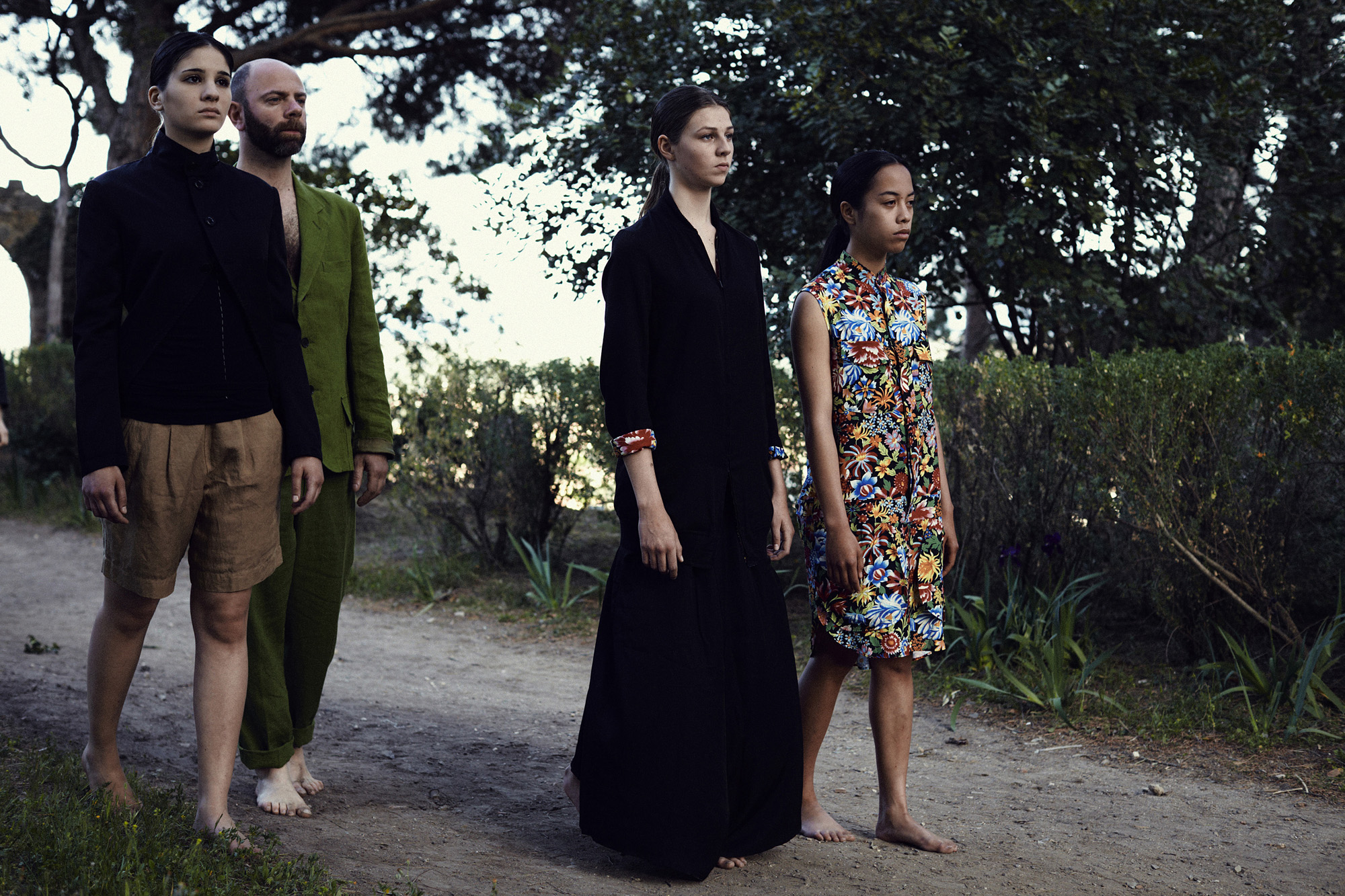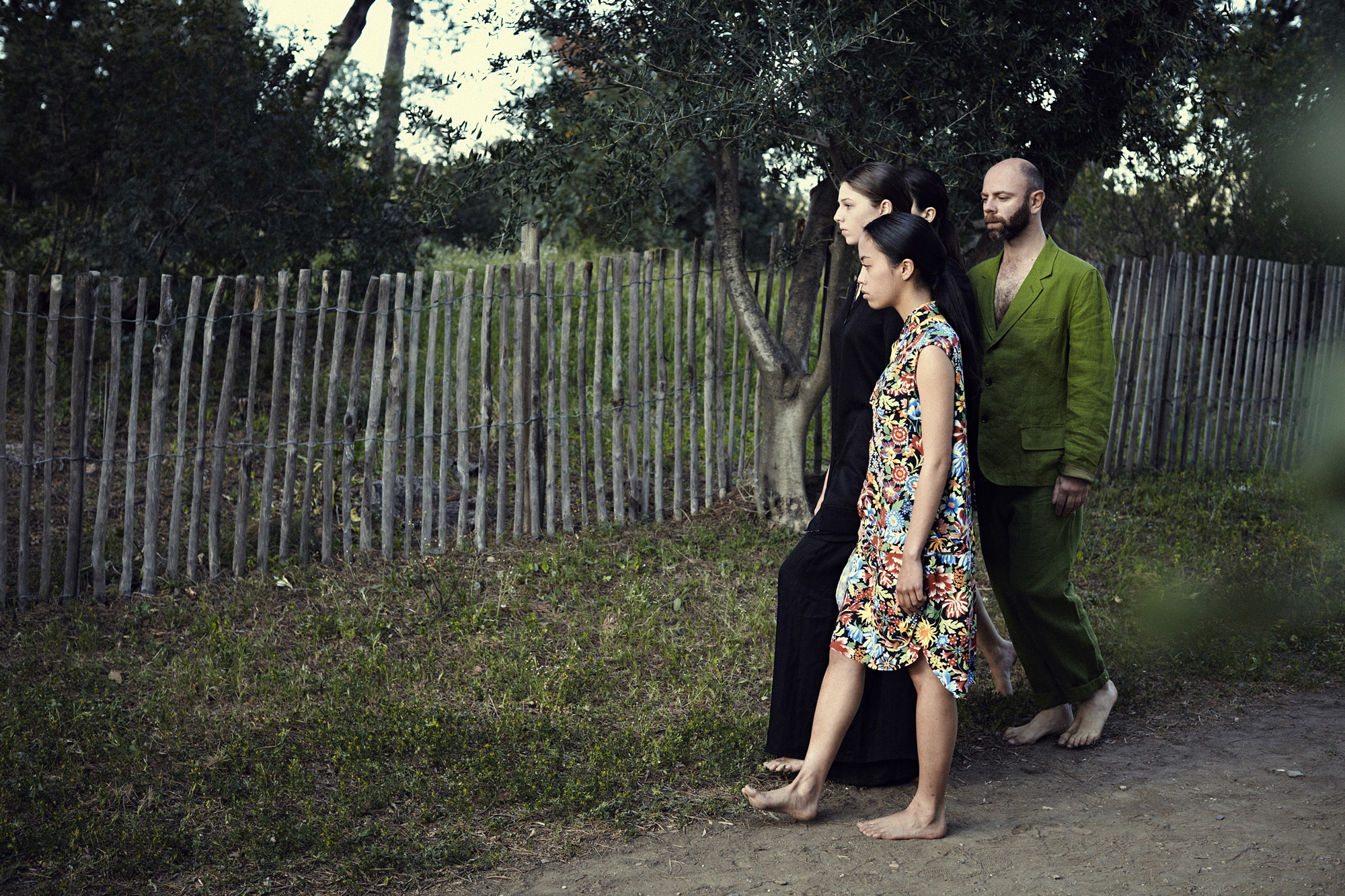 Garden Motion, 2012
Hyeres, 2012
Shown as part of the fashion and photography festival at the Villa Noailles in Hyeres, France. A collaboration with The Stimuleye. All costumes by Yohji Yamamoto.
All photographs © Rene Habermacher.
Box No. 1, 2011
New York and Berlin
All photographs © Nadia Witte.