Works with Marina Abramovic
The Abramović Method (2018)
Henie-Onstad kunstsenter, Oslo, Norway
Director, facilitator casting and training
The Abramović Method is a large scale, public participatory event joining people in a communal experience to connect with oneself and with each other. Inside this quiet, non-discriminatory and non-hierarchical space, the public is invited to participate in a number of exercises and to observe others as they participate
The Cleaner (2017)
Moderna Museet, Stockholm, Sweden
A new public participatory performance piece by Marina Abramovic in the Eric Ericsson Choral Centre, in collaboration with Moderna Museet.
Sonic and Energetic Spaces (2017)
A workshop conducted together with collaborator Katarina Henryson, exploring how the choir world, ensemble singing and performance art can create a unique experience using voices, sounds, movements in space and how all this can lead to communication between the singers and the audience. The audience is invited to listen and observe for a while or stay as long as they desire.
Don't Leave Me in the Boathouse, 2017
Gotland Chamber Music Festival, St Nicolai Ruin, Visby, Sweden
3,5 hour long performance piece in collaboration with Katarina Henryson, accompanied alternately with violin, clarinet, cello and piano to name but a few. A piece investigating affinity and solitude, and what can be achieved when these two conditions are placed side by side to be observed simultaneously.
AS ONE | NEON + MAI (2016)
The Benaki Museum, Athens, Greece
Co-curator, Director, casting and training of facilitators
NEON + MAI partnered to present As One in Athens which consisted of the Abramović Method, newly commissioned performance pieces by Greek artists, and an extensive public program of lectures, workshops, discussions and other public participatory events. The largest and most ambitious project dedicated to performance art in Greece to date, As One placed this contemporary art form in the spotlight in order to engage and inspire the Greek public. With this collaboration, NEON and MAI aimed to provide a platform and help foster a new generation of Greek performance artists. A number of emerging Greek artists were selected by Abramović and MAI to train and perform, and have been commissioned to develop and present new works for the project.
Givenchy Spring Summer '16 Collection
Pier 19, New York, US
Casting and training performances, facilitate art direction
15 Rooms - Project by Hans Ulrich Obrist and Klaus Biesenbach
The Long Museum, Shanghai, China
Casting and training reperformers of artworks:
Art must be beautiful, Artist must be beautiful by Marina Abramovic
Mirror Check by Joan Jonas
Photos by Bartosz Kolonko
Kaldor Public Art Project 30
Pier 1/2, Sydney, Australia
Casting and training facilitators
Abramović and her team spent 12 days onsite at Pier 2/3, leading visitors through a series of transformative experiences that shifted their focus, challenged their perceptions, and changed the way they looked at art. Positioned just beneath the Sydney Harbour Bridge and around the corner from Sydney Opera House, the vast Walsh Bay Pier became a pop-up gallery venue, housing Abramović's extraordinary project, an artists' residency program, and ongoing public talks and special events.
Terra Comunal - MAI (2015)
SESC Pompeia, São Paulo, Brazil
Co-curator, casting and training of facilitator
At SESC Pompeia, MAI is presented the Abramovic Method; a series of talks with Abramovic; and eight Brazilian artists who will perform during the duration of the exhibition. There was also a designated space for free experimentation and collaboration where visitors will have the opportunity to explore the directions and limits of immaterial art and performance, as well as special programming that includes re-performances of Abramovic's work by artist Andrea Boller.
Photos by Victor Nomoto and Victor Takayama
Generator (2014)
Sean Kelly Gallery, New York, United States
Casting and training facilitators
In Generator, Abramović will focus on "nothingness." She will transform the main gallery into a space of sensory deprivation, an opportunity for forced introspection. In order to create an uninterrupted, quiet, physical and mental state, visitors will be required to leave their cellphones, watches, bags, etc. in a locker before entering the gallery. Assisted by facilitators who were trained by performance artist and Abramović collaborator Lynsey Peisinger, visitors will don noise canceling headphones and blindfolds. A maximum of sixty-eight people will be allowed in at a time.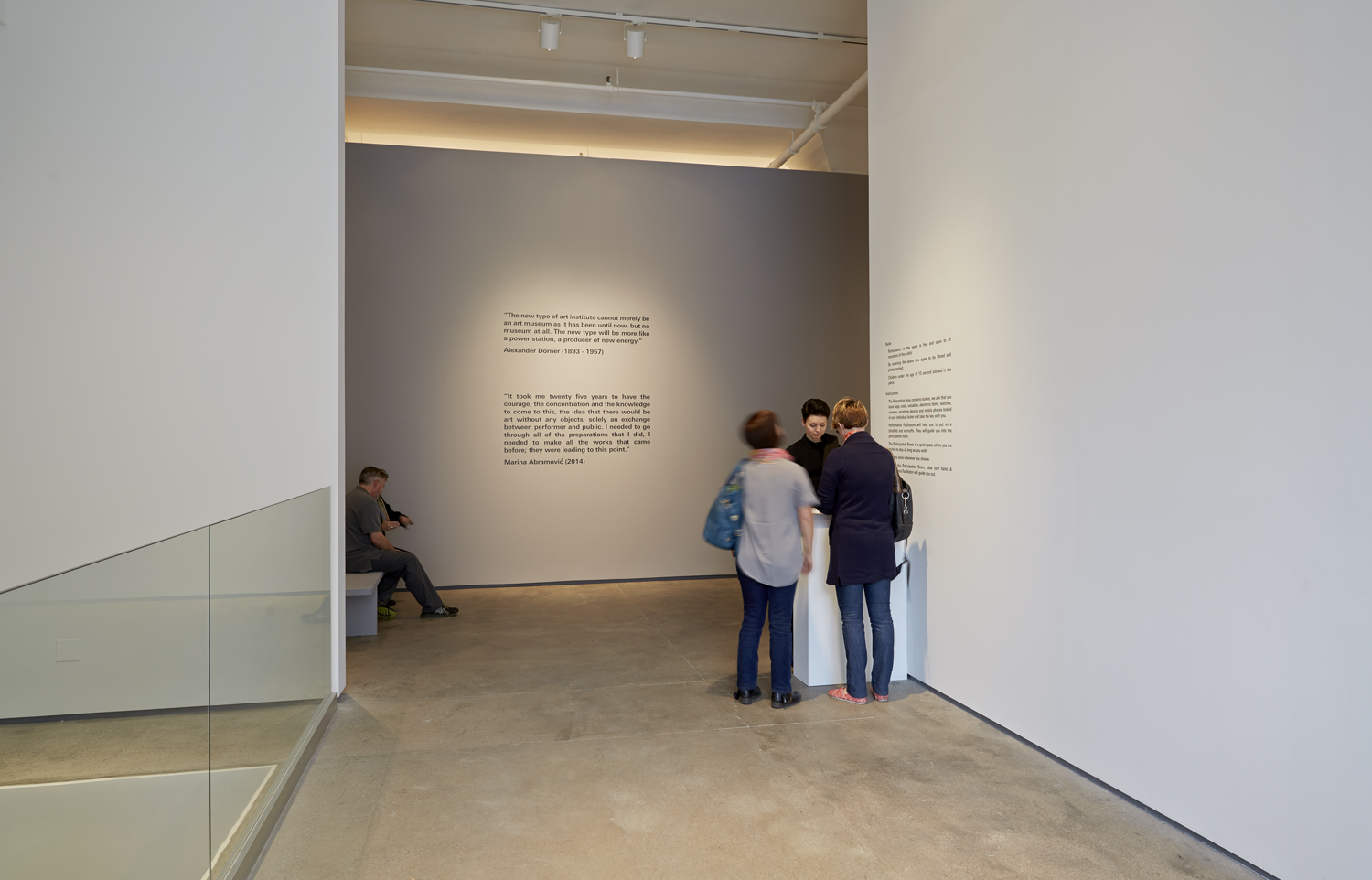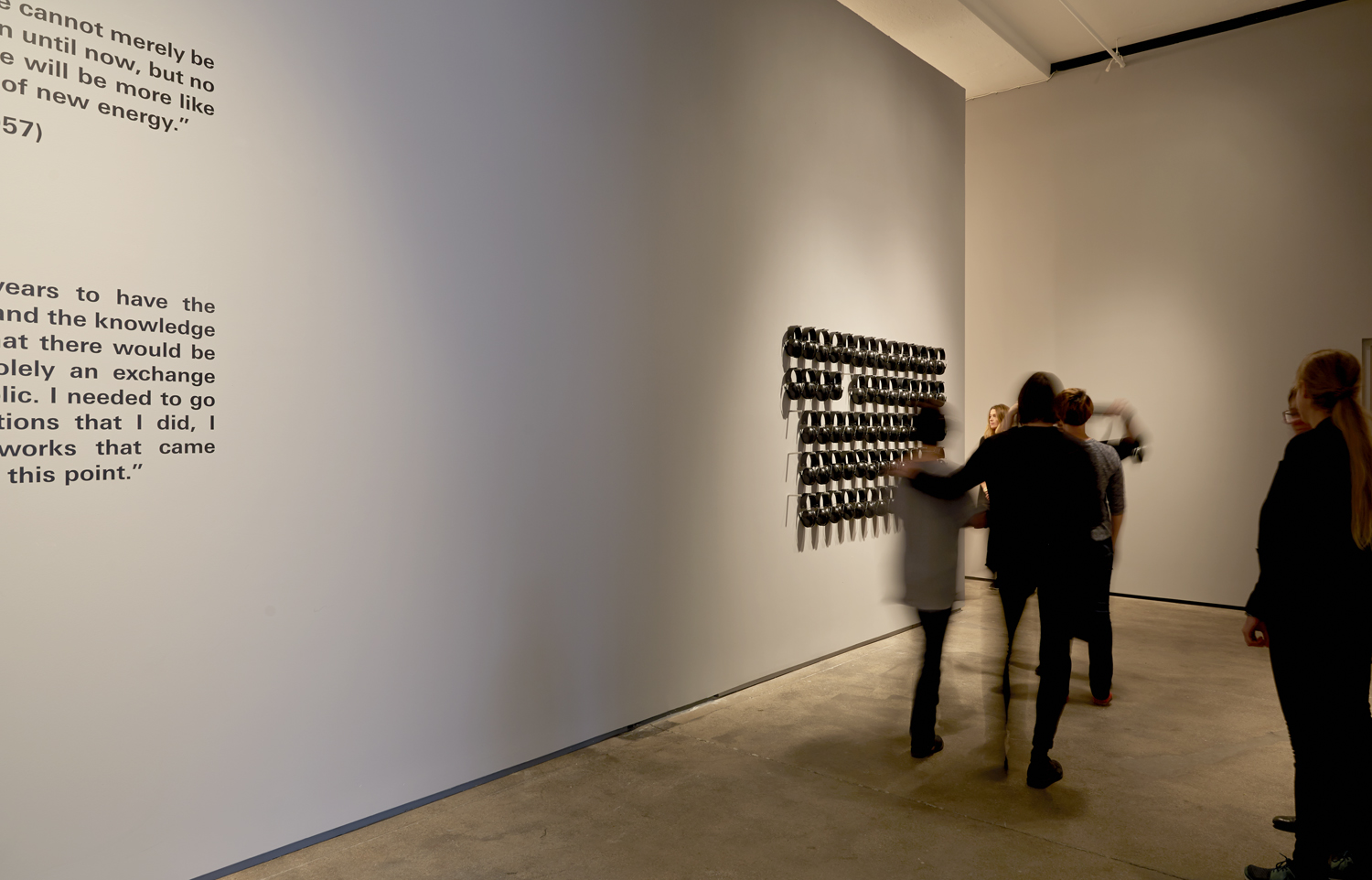 512 Hours (2014)
Serpentine Gallery, London, United Kingdom
Collaborative work

In Summer 2014, in a unique work created for the Serpentine, the internationally acclaimed artist Marina Abramović performed in the Gallery for the duration of her exhibition: 10am to 6pm, 6 days a week, attracting a total of 129,916 visitors. Creating the simplest of environments in the Gallery spaces, Abramović's only materials were herself, the audience and a selection of props. On arrival, visitors both literally and metaphorically left their baggage behind in order to enter the exhibition: bags, jackets, electronic equipment, watches and cameras were not permitted to accompany them. The public became the performing body, participating in the delivery of an unprecedented moment in the history of performance art.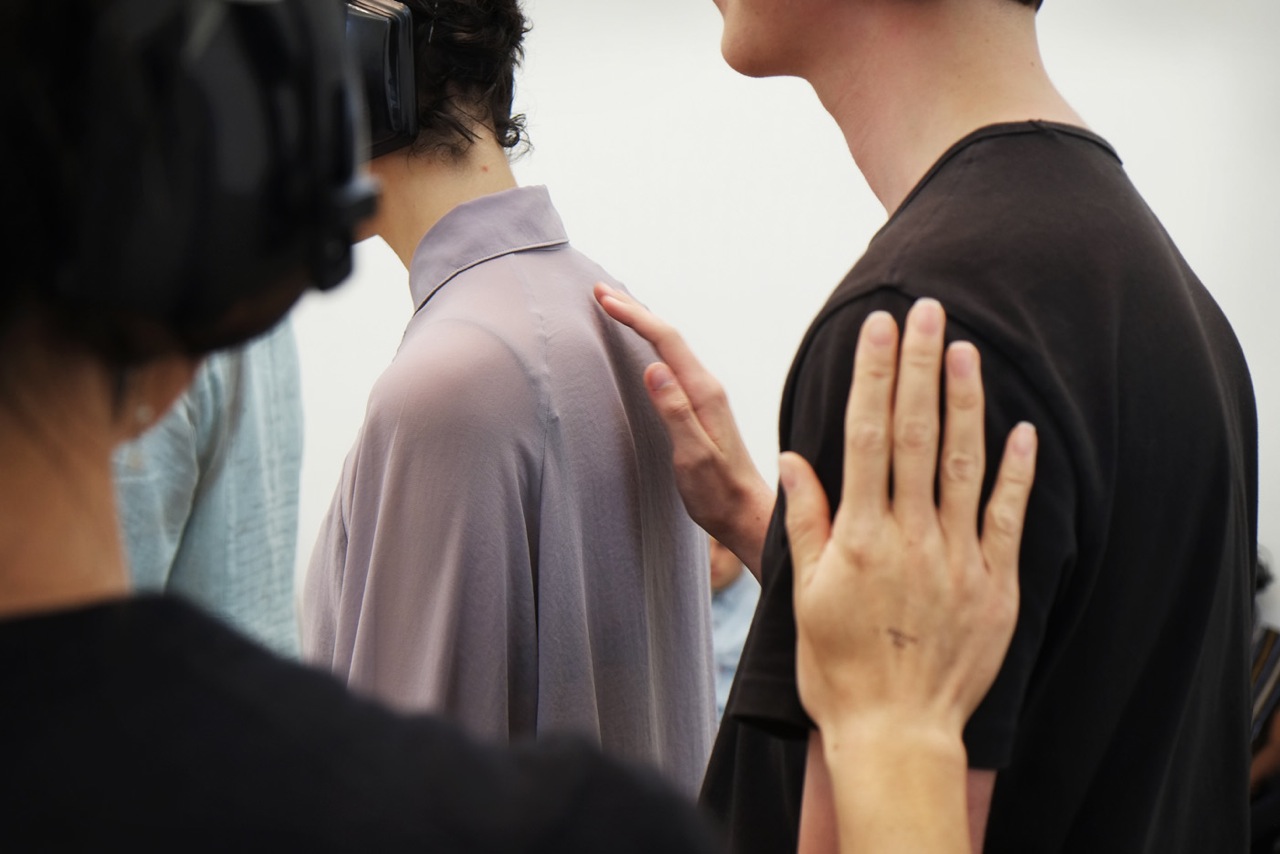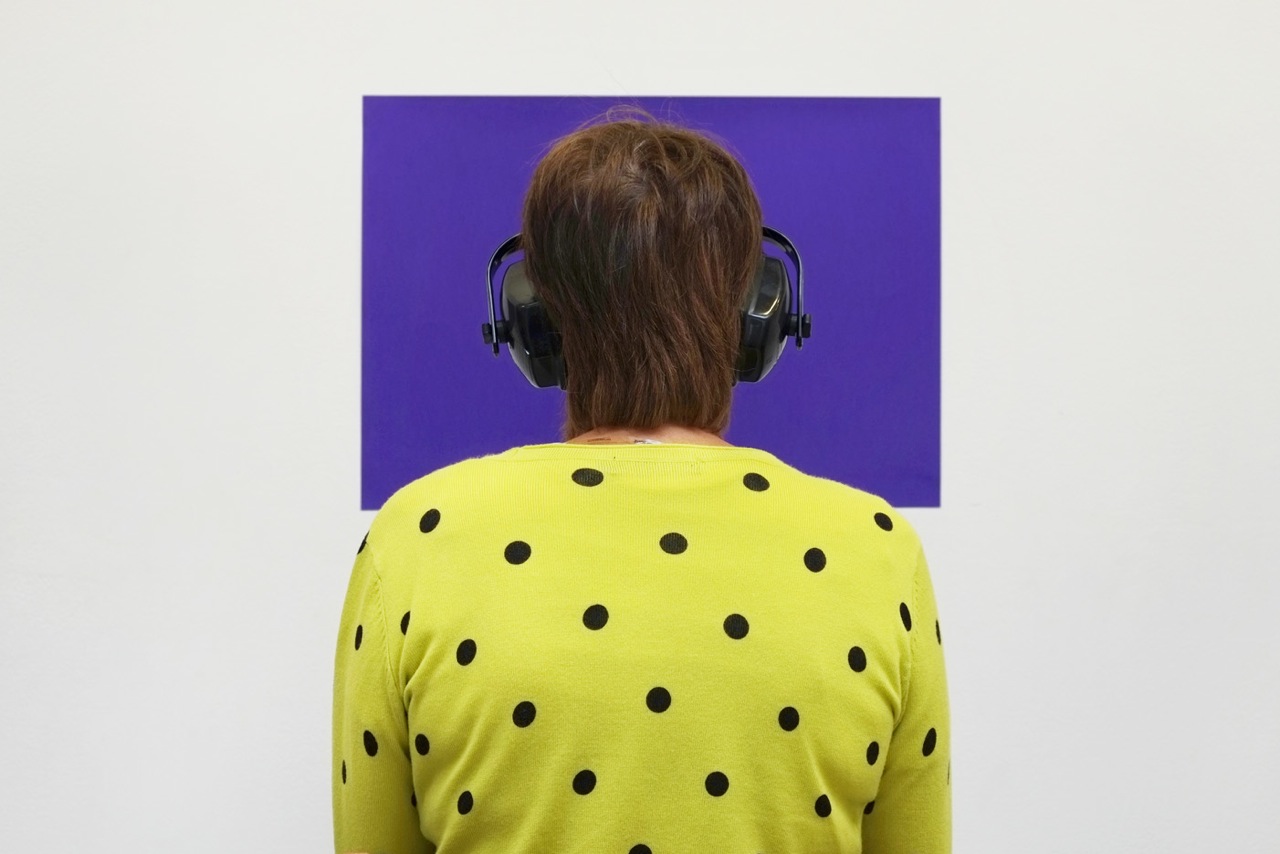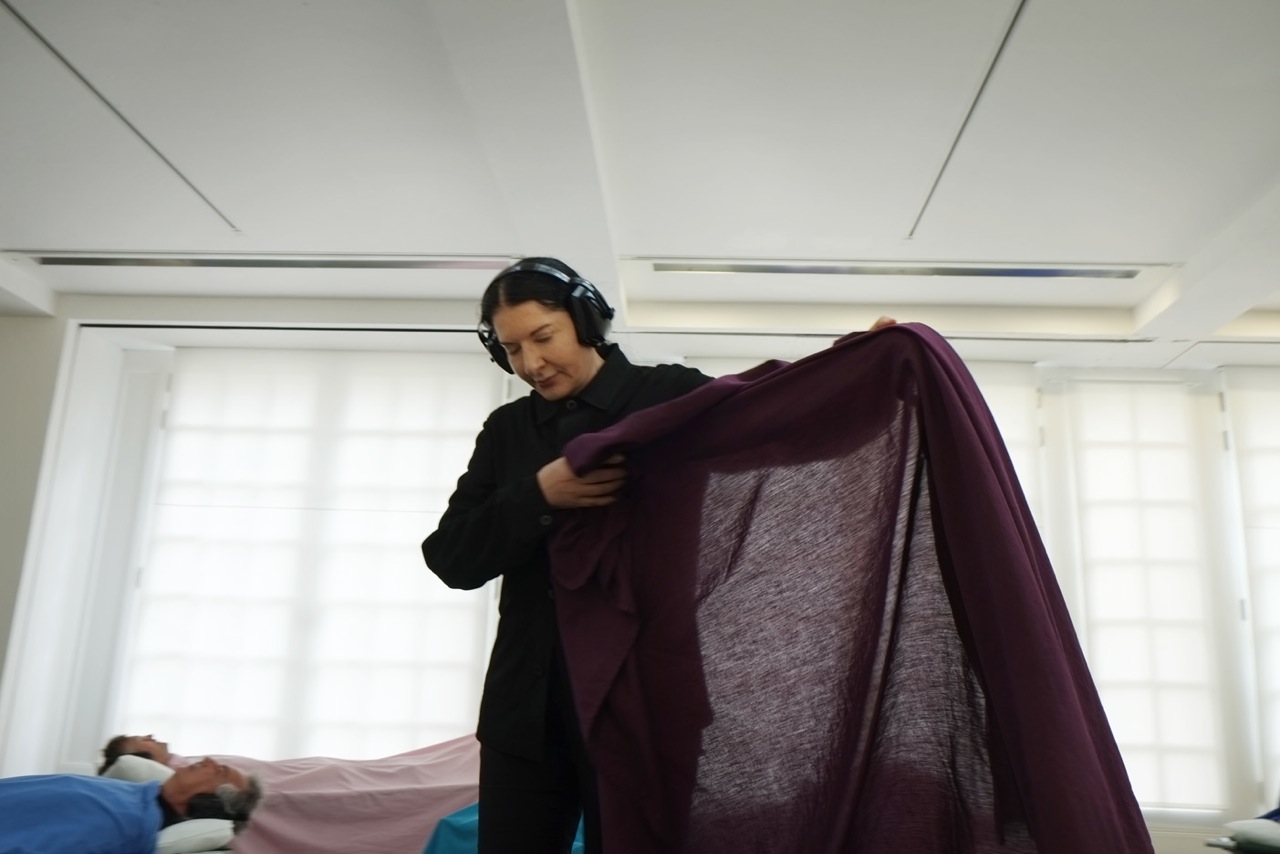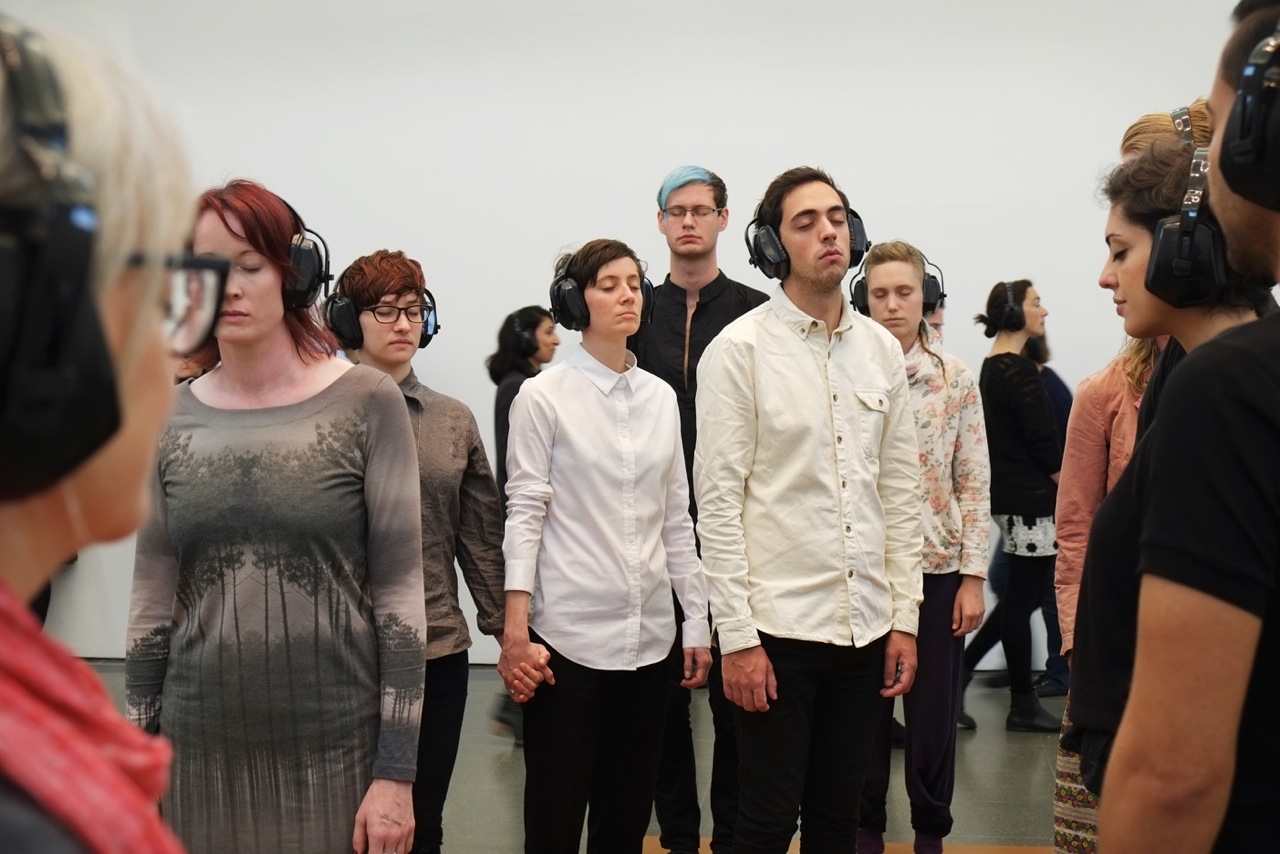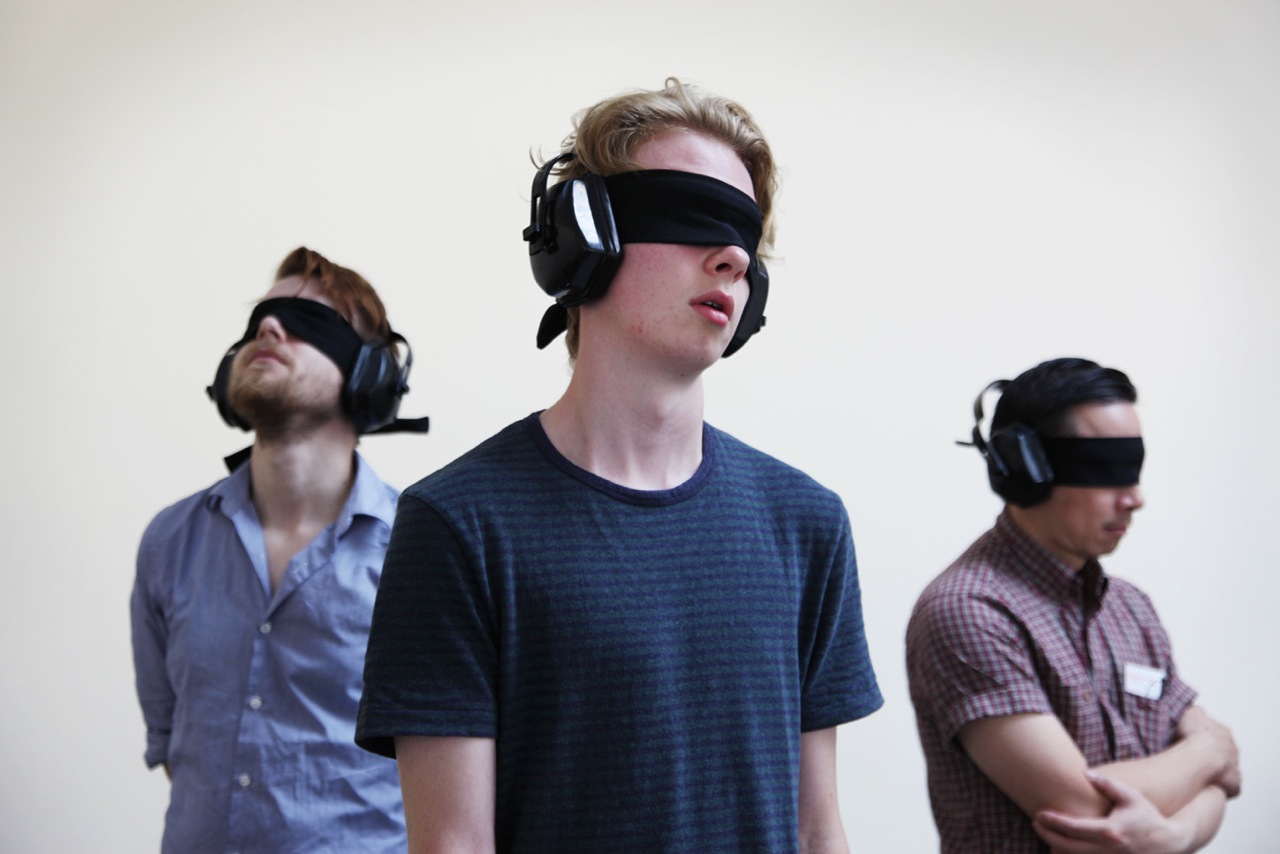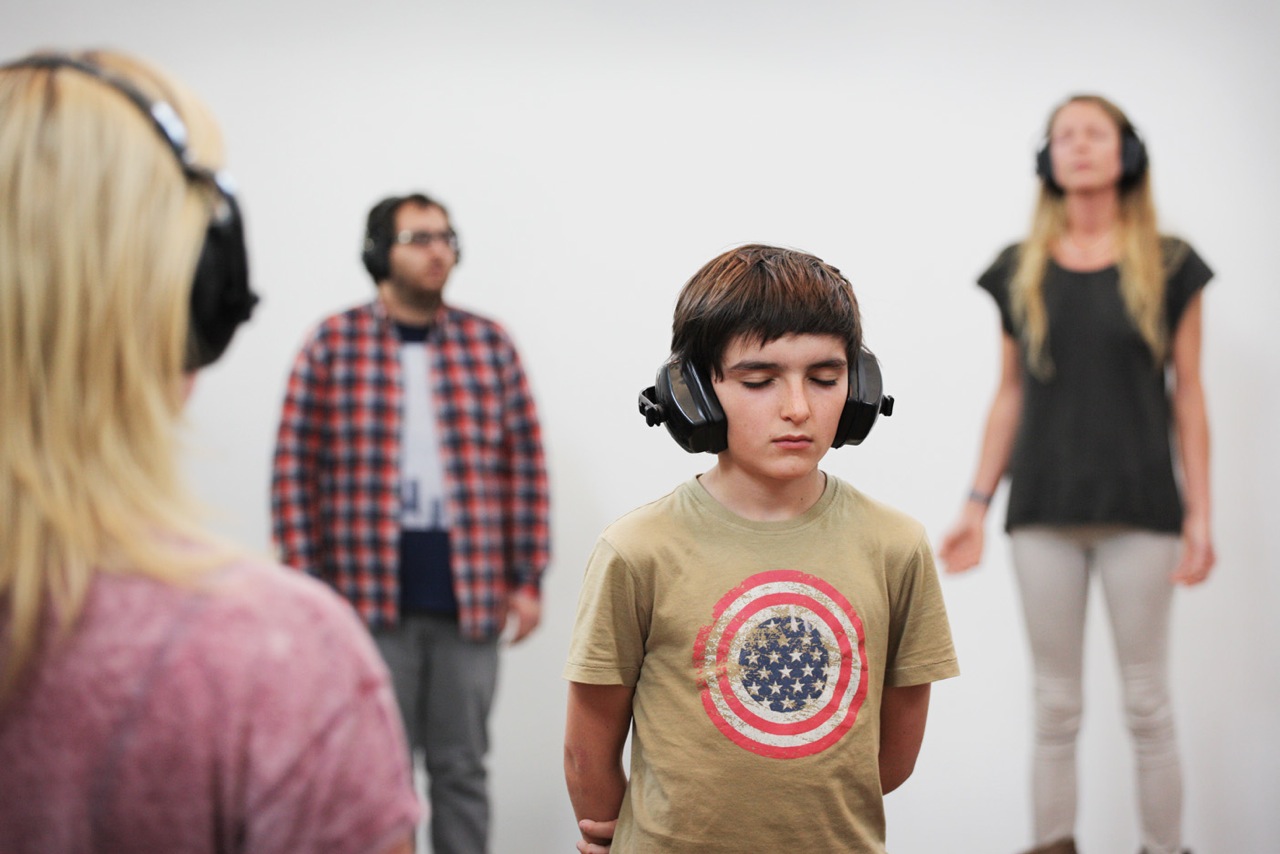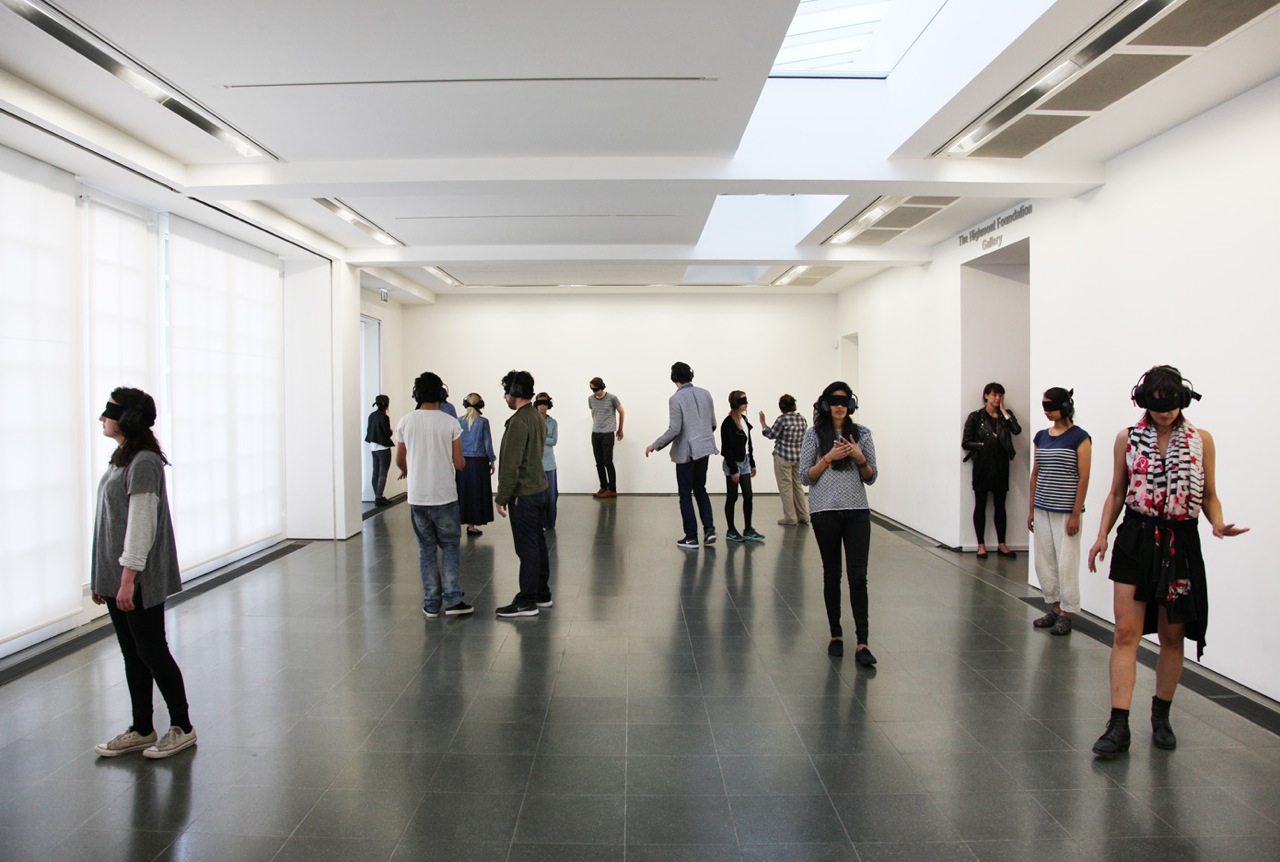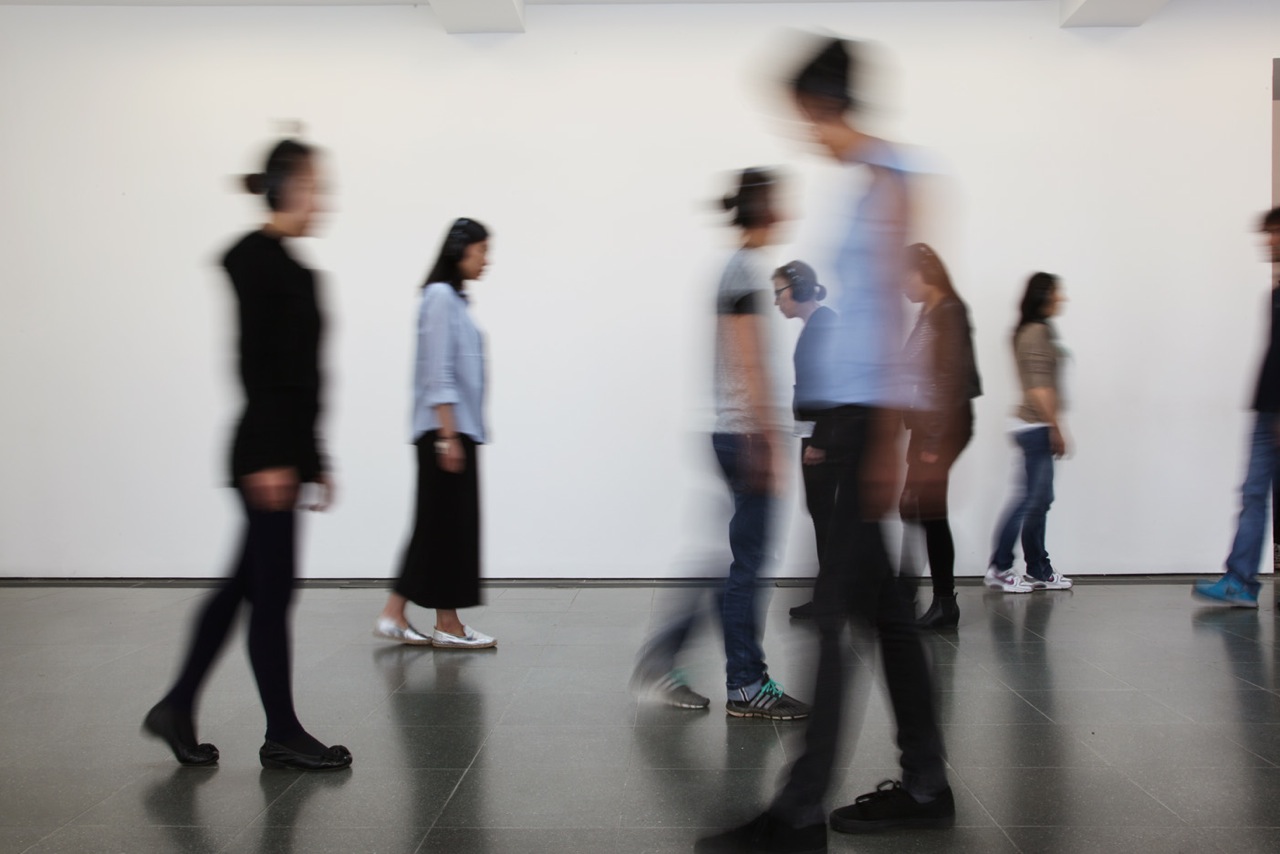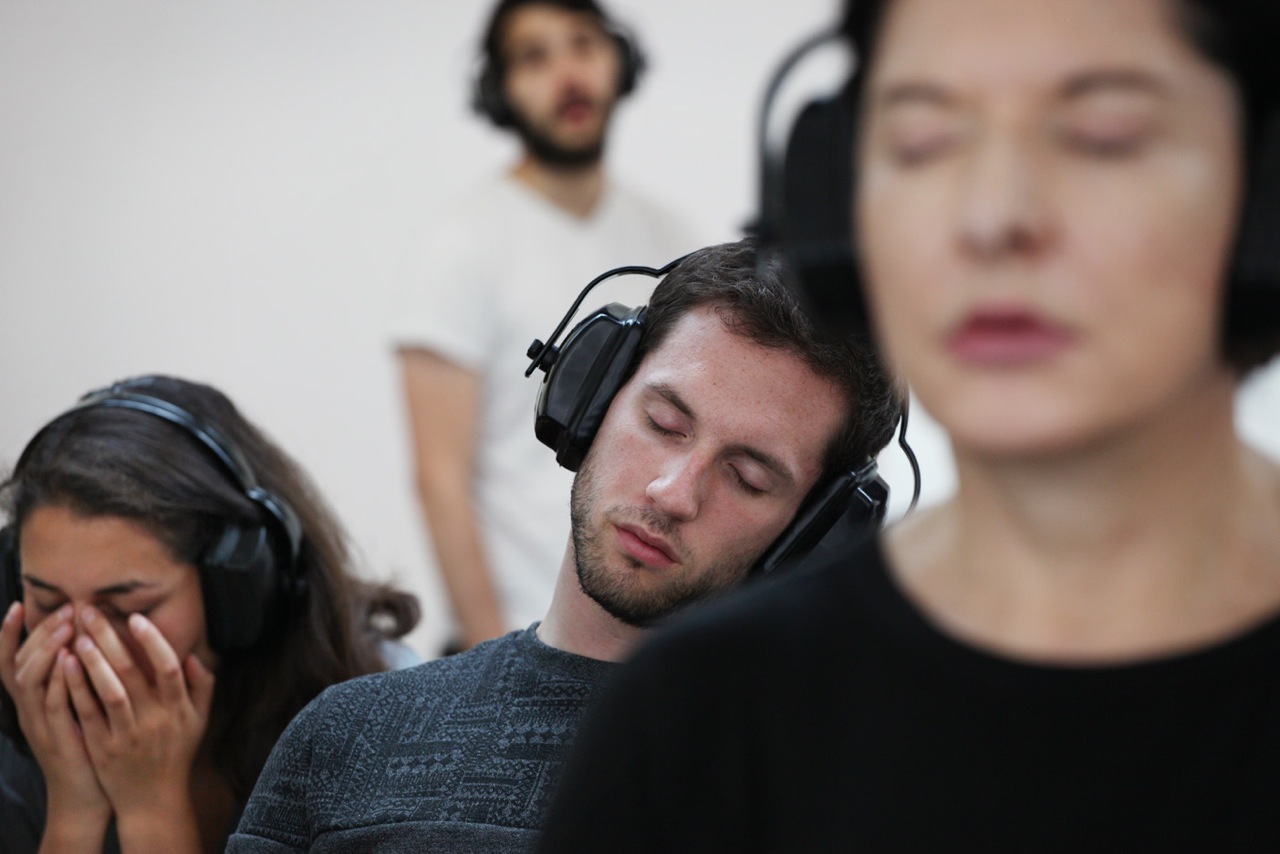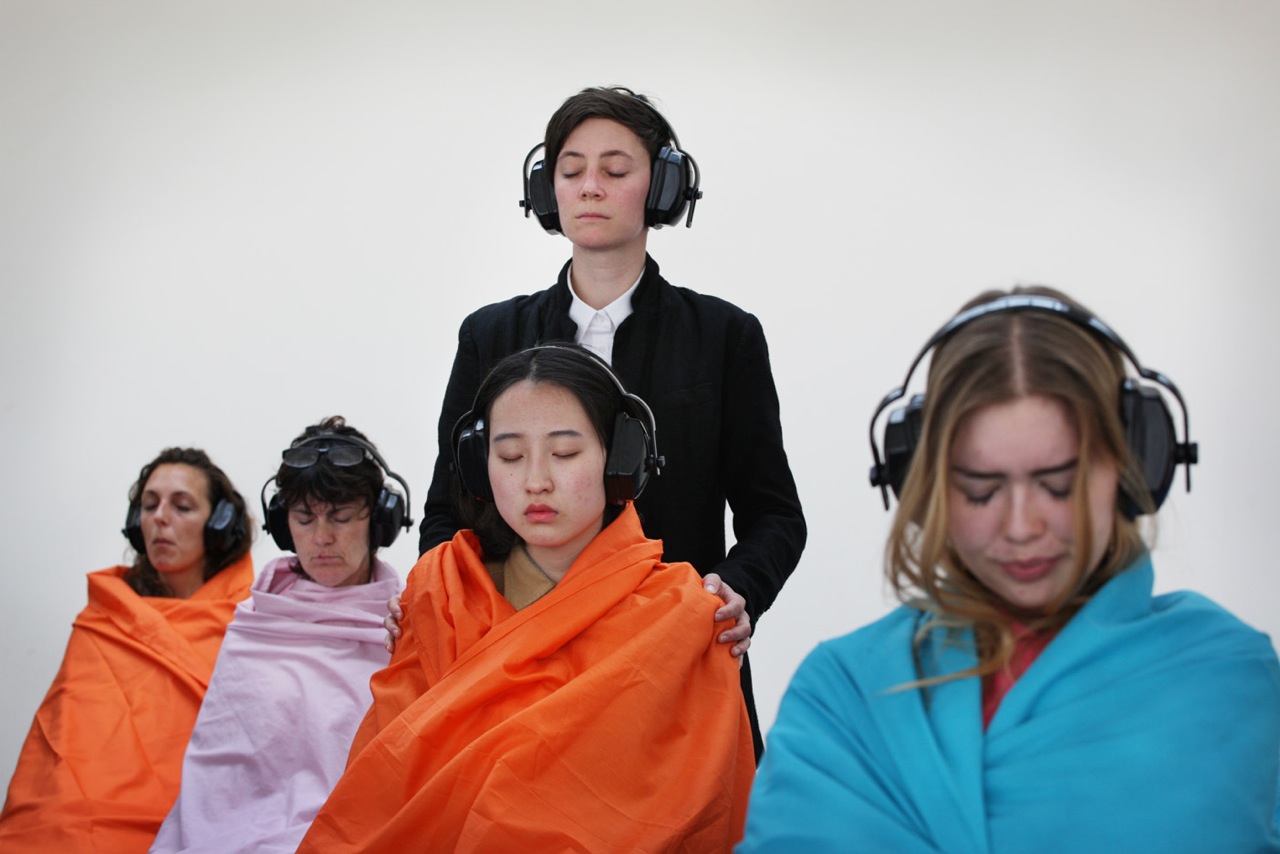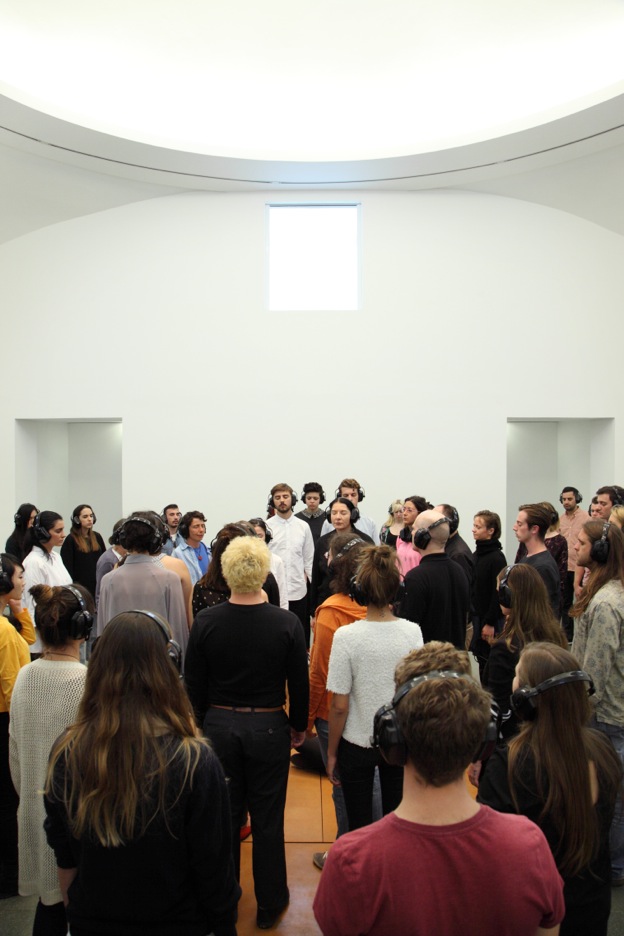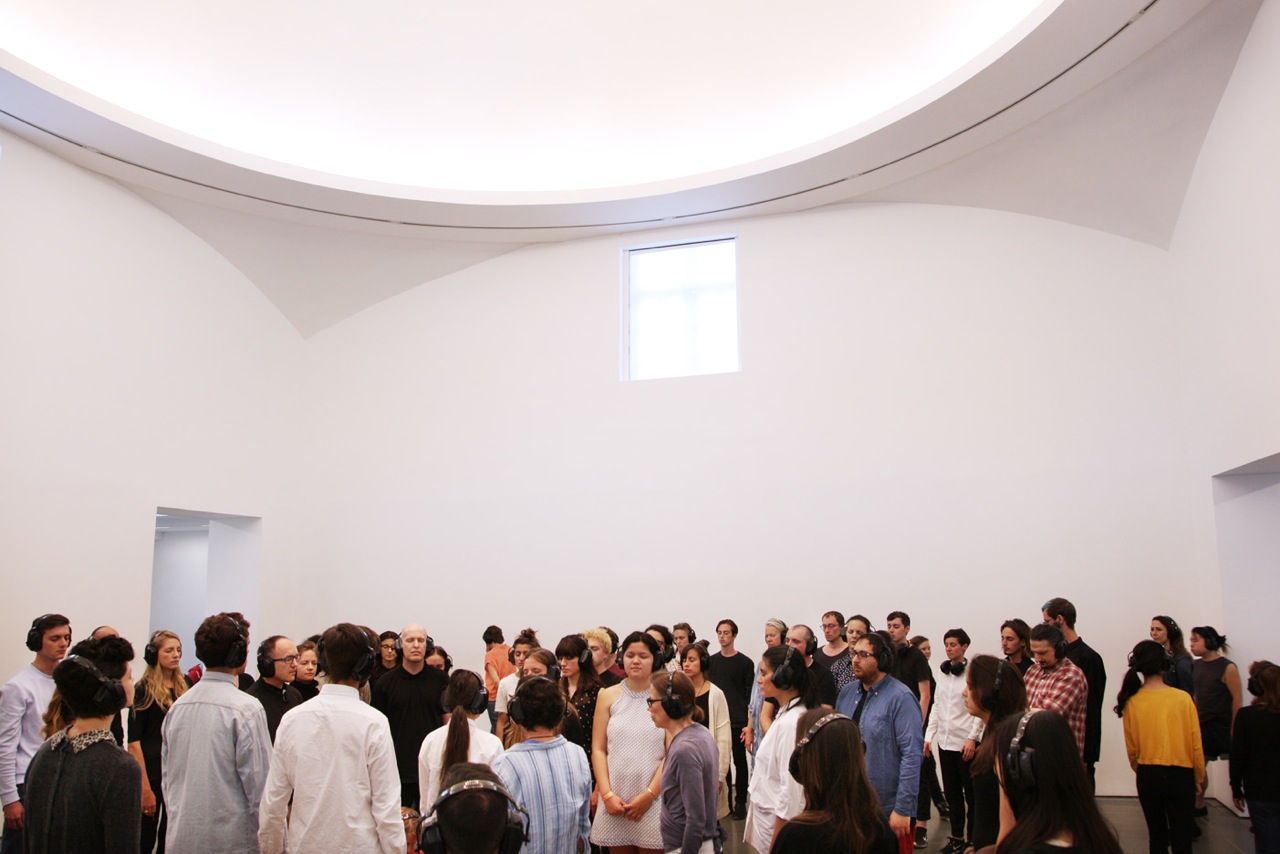 The Scream (2013)
Ekebergparken, Oslo, Norway
Training and casting

October 24, 2013 marked the inauguration of Marina Abramovic project at Ekebergparken, a sculpture and national heritage park in Oslo, Norway. To realize the project, Abramovic travelled to Oslo in August of 2013 to collaborate with a cast of 300 of Oslo's inhabitants to create a special, site-specific performance as an homage to Edvard Munch's The Scream (1895). This work consisted of a frame that visitors to the park are invited to stand behind and scream as in the Munch painting. The inauguration of the sculpture included a performance, Abramovic's first in Scandinavia, in which members of the public were invited to enact the scream behind the frame, culminating with Abramovic herself. Both the sculpture and performance use the same landscape where Munch found inspiration and sketched his first idea for The Scream.
An Artist's Life Manifesto, MOCA Gala (2011)
Los Angeles Museum of Contemporary Art, Los Angeles, US
Casting, training, and direction for reperformances
The Artist is Present (2011)
The Garage Museum of Contemporary Art, Moscow, Russia
Training and Casting Reperformances
A major retrospective tracing the prolific career of performance artist Marina Abramović will go on show at Moscow's Garage Center for Contemporary Culture from 8 October to 4 December 2011.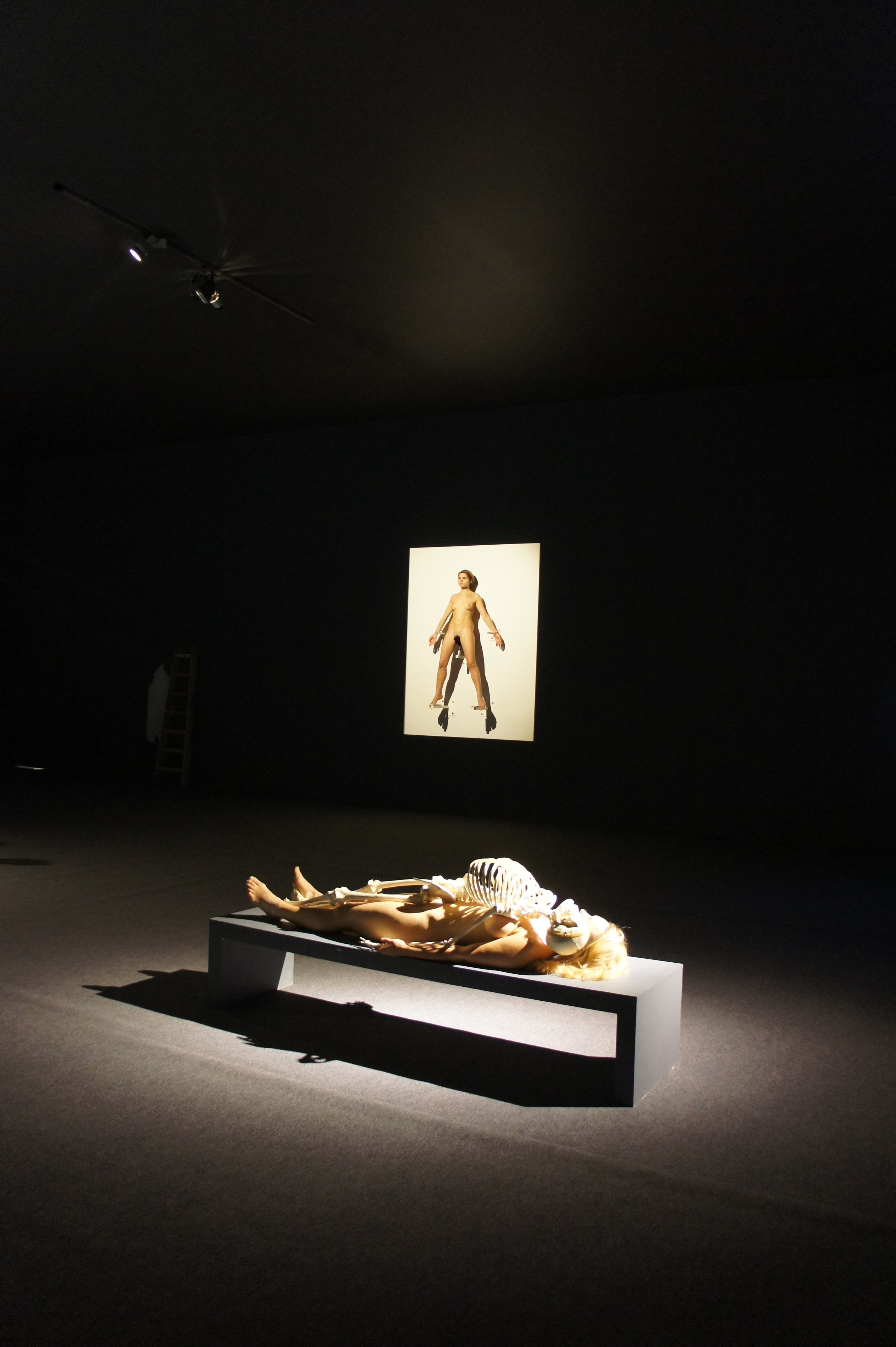 The Old Woman (2013)
Assistant Director
Adaptation by Darryl Pinckney, based on "The Old Woman" by Daniil Kharms
Developed with, and starring, legendary dancer and performer Mikhail Baryshnikov, and co-starring Oscar-nominated actor and founding member of The Wooster Group Willem Dafoe, The Old Woman is an adaptation of the eponymous work by recently rediscovered Russian avant-garde author Daniil Kharms.
Born in Saint Petersburg in 1905, Kharms suffered through Stalinist rule for much of his life until eventually he was arrested, imprisoned and killed by Soviet soldiers in the Gulag at age 36. The shortness of Kharms's life parallels the brevity of his absurdist writings, some of which stretch to little more than a paragraph. One notable exception is The Old Woman, a brilliant, obscure and slyly political novella from the 1930s. In it, a dapper odd couple are forced to deal with the most inconsiderate (and inanimate) of houseguests; a surreal marriage of absurdism, pitch-black comedy, and vaudeville. Carrying echoes of Beckett and Ionesco in its deadpan narrative, The Old Woman loosely follows the story of a struggling writer who cannot find peace with himself.

Production stills © Lucie Jansch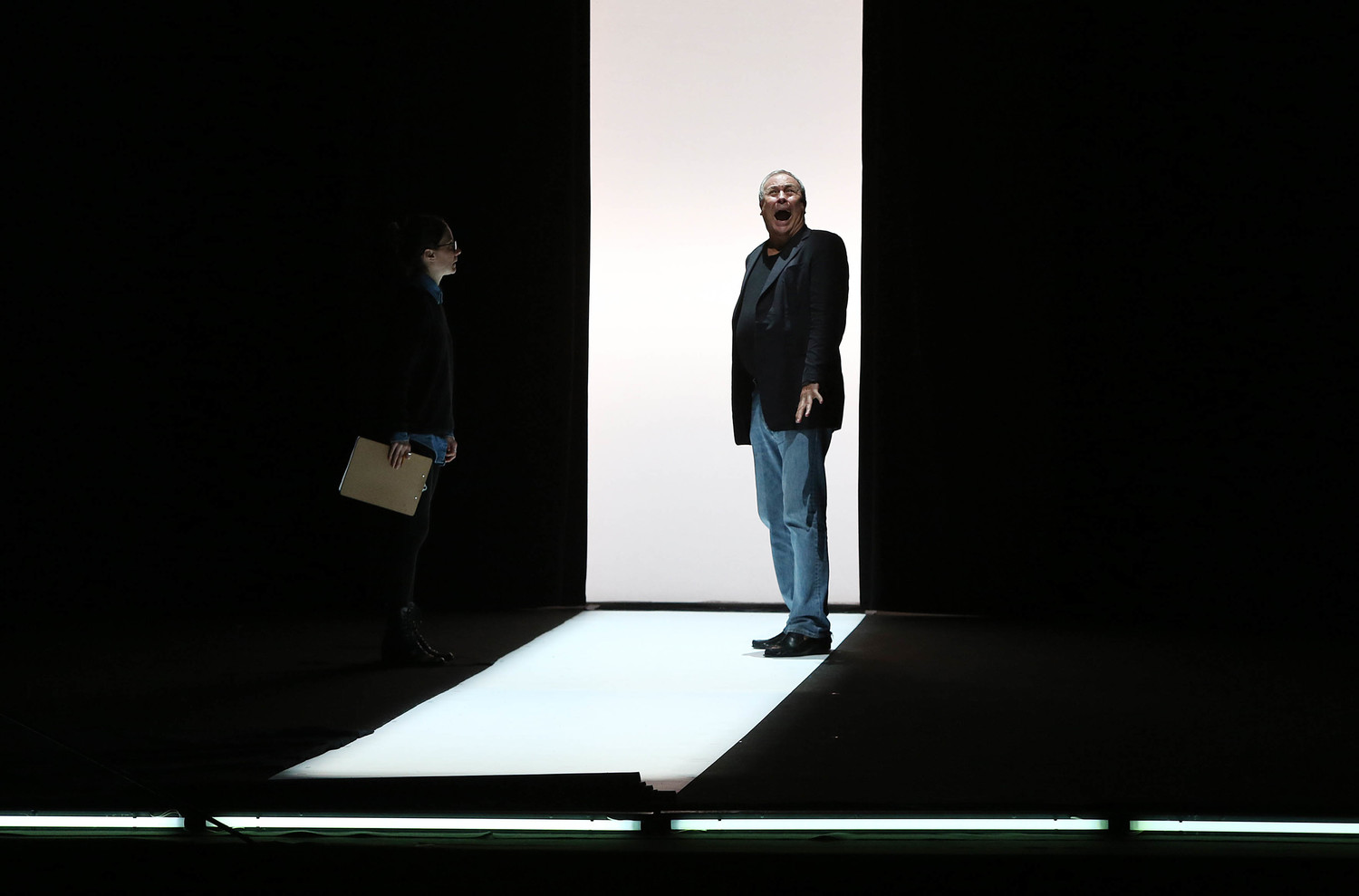 Zinnias: The Life of Clementine Hunter (2013)
Assistant Director
Opera by Robert Wilson, Toshi Reagon, Bernice Johnson Reagon and Jacqueline Woodson
Considered one of the most significant American artists of the 20th century, the self-taught Clementine Hunter produced thousands of paintings drawn from her own experiences working and living on a southern plantation. It was not until her 50s that Hunter made her foray into visual art, yet she painted extensively until just days before her death in 1988 at the age of 101.
Robert Wilson first met Hunter at the age of 12 when he acquired one of her works, initiating a passionate love for Hunter's style as well as art collecting as a whole. Wilson acquired many more Hunter pieces throughout her celebrated career and first honored her with his conception of Zinnias: The Life of Clementine Hunter at Montclair State University, Montclair, New Jersey in 2013. A vibrant opera, Zinnias traces the life of the beloved Hunter throughout her long and inspiring life. This work marks the second stage major collaboration of Robert Wilson with singer, composer and social activist Bernice Johnson Reagon, founder of Sweet Honey in the Rock.
Production stills © Lucie Jansch
The Life and Death of Marina Abramovic
Premiered 2011, Manchester International Festival, Manchester, UK
2013, Luminato Festival, Toronto, Canada
2013, Park Avenue Armory, New York, US
Performed in English.
At the intersection of theater, opera and visual art, Robert Wilson's reimagining of performance artist Marina Abramović's extraordinary life and work begins with her difficult childhood in former Yugoslavia, and chronicles her journey to the present day. Abramović, who plays herself as well as her imposing mother, is joined by world-renowned actor Willem Dafoe and singer Antony, performing original music and songs created for this 'quasi opera.'
Premiered at the Manchester International Festival in 2011, The Life and Death of Marina Abramović played to sold-out audiences and rave reviews in Madrid, Basel, Antwerp, Amsterdam, Toronto and New York. For New York's Park Avenue Armory, Robert Wilson created a new staging that used the full sweep of the Wade Thompson Drill Hall.
POP Magazine
Marina Abramovic and Freja Beha Erichsen photographed by René Habermacher
Production
Work with Carlos Soto

Performer, my heart's in my hand, and my hand is pierced, and my hand's in the bag, and the bag is shut, and my heart is caught (2011)
Presented as part of the Watermill Quintet at the Guggenheim Museum in New York.
All photographs © Pavel Antonov.
Work with Lucy Kim and Felix Von Der Weppen

Performer and choreographer, Secret Project (2010)